Description
Galaxy the milky way painting is a wonderful fantasy journey piece of art. I believe that nothing exists in the way we see it.
How can we fantasy this universe, it's up to the artist, I see figure and shape and colors in the big galaxy. It is a wonderful fantasy journey.
THEMAYART ORIGINAL – PAINTING FOR SALE
Name: Galaxy the milky way
Theme: GALAXY
Type: Acrylic painting on canvas
Size: 20cmx20cm
Piece: 1
No.: 23
Signed on front
Stempel on the back
Including Certificate of Authenticity
Ready to hang on the wall
ART PRINT
Order a Print  of the original painting on canvas, iphone case, bag, book, t-shirt, greeting card, throw pillow, duvet cover, see the list below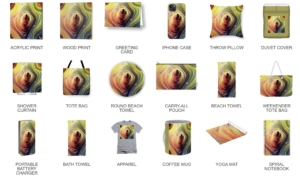 A galaxy is a huge collection of gas, dust, and billions of stars and their solar systems. It is held together by gravity. The Milky Way also has a supermassive black hole in the middle. When you look up at stars in the night sky, you're seeing other stars in the Milky Way.
See more paintings and follow themayart on Instagram, Facebook, or Twitter
Support us by following  #THEMAYART